What To Look For In A Family Lawyer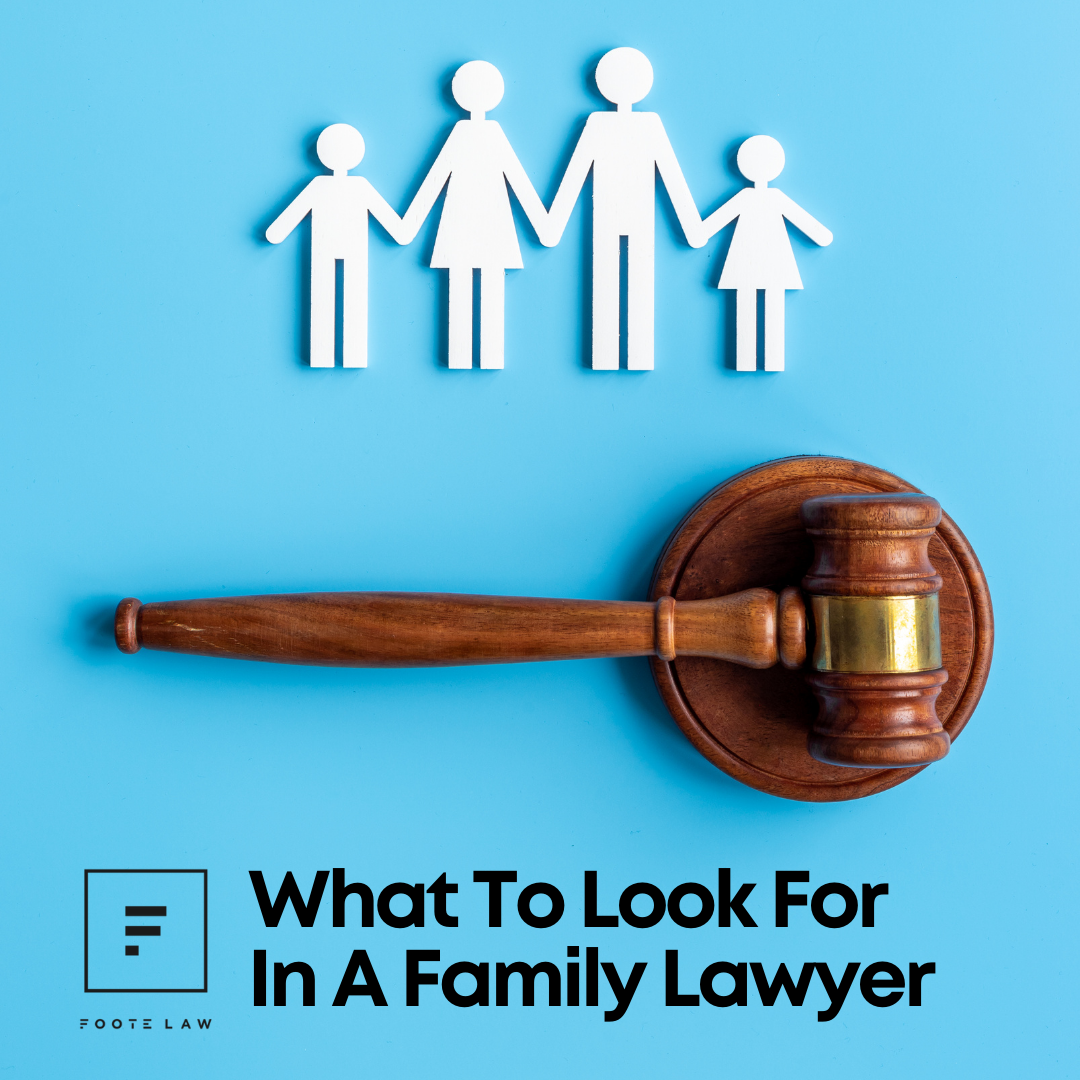 What To Look For In A Family Lawyer
At some point in our lives, it's almost a certainty that we will need a lawyer. Such a requirement may arise from happy occasions such as the purchase or sale of a home, or for more emotional reasons including separation, divorce and/or parenting proceedings. In any case, there are some key considerations that should factor in to your decision-making process when it comes to selecting a family lawyer or legal team to work with. If you're faced with (or anticipating) a situation that requires the expertise of a family lawyer, here is what to look for.
First – What is "Family" Law?
Strictly speaking, according to the province of Ontario, Family Law is "legal issues that can be dealt with in a Family Court. If you are looking for assistance in this area of law, it might include:
Divorce
Separation
Parenting Time
Payment or Receipt of Spousal Support and/or Child Support
Child Protection
Adoption
Restraining Orders
Some family lawyers also offer mediation services or, if you consult with a mediator your family lawyer may attend or be aware of these meetings
The Top Six Questions You Should Ask Any Family Lawyer
Do you specialize in family law and if so, how long have you been practicing?
In other words, you would like to know if your lawyer has experience and that is a fair question. We all learn on the job and enhance our skills over the years in which we work in the field.  If you are anticipating a messy separation, you might not want a lawyer who has just graduated and/or who has never appeared in court before. Specializing in family law requires constant dedication to upgrading skills and staying current on changing legislation. The definition of family has evolved over time and you will also want to be sure you are working with a family law practice that is current, sensitive and skilled in all areas of family

law practice

.
What type of family law cases do you take on?
Just because a practice states "family law" on its website, you will want to be sure they are competent and actually practicing in the area for which you require their services. Perhaps you might assume that Wills and Estates are part of family law because this may include  direct family matters such as inheritance. While family law, Wills and Estates may intersect, they are not necessarily "one and the same."Is there an area in which you excel?
You will want to ensure you are dealing with a family lawyer who is skilled in divorce proceedings if that is the issue that need help with. If you anticipate a prolonged litigation, you will want an expert, as well as with whom you feel comfortable working.
Do you represent clients in court?
As we mentioned in our opening paragraph, if court proceedings seem likely, it is fair to ask of your prospective legal representative how much courtroom experience they have had. You may also wish to ask these next two pertinent questions as they may indicate whether the lawyer has a propensity to litigate, or more often, a desire to resolve matters outside of court.  You may want to ask yourself this question, prior to your search for a family law lawyer

How often have you had to attend court proceedings?
How often have you settled outside of court?
What can I expect from you in terms of service?
It is important during any stage of your case, to know that your questions will be answered promptly and by whom.Can I reach you by telephone?
Will your lawyer be accessible and if so, how? By telephone, text or email? During what hours including their availability on weekends? It is important to establish up front what your reasonable expectations are and and whether your family lawyer offers what you seek in terms of communication.
Will I be dealing with you or a clerk? It is important to clarify, if it will be the lawyer directly that you will be dealing with regularly, or a law clerk or paralegal. You may also ask what happens in the case of an emergency?
What are the billing fees for the lawyer and/or the clerk? And do you offer any payment plans? Do you

or

accept Legal Aid?
Finally, legal fees are of course an important factor in your decision-making process. As such, this

i

s not only a fair question to ask, but also an important one. Can you afford family law services?
In summary, it is important that you retain a family lawyer who will, help you to preserve the values you feel are important as a family, even during separation and/or divorce. To find out if a family lawyer is right for you, you need to ask these six questions to help you to best determine if you are working with the right individual or firm.
Go ahead and do some research, ask the hard questions and know what to expect in terms of service from the family law firm you may retain.
Sources:
https://mcglashanlaw.ca/2020/04/06/questions-to-ask-divorce-lawyer-first-meeting-canada/
https://cainandherren.com/top-questions-family-attorney/https://liftlegal.ca/questions-to-ask-your-family-lawyer/
https://www.familylawportal.com/
https://www.ontario.ca/document/guide-procedures-family-court/before-you-start-your-family-case/