Divorce In Ontario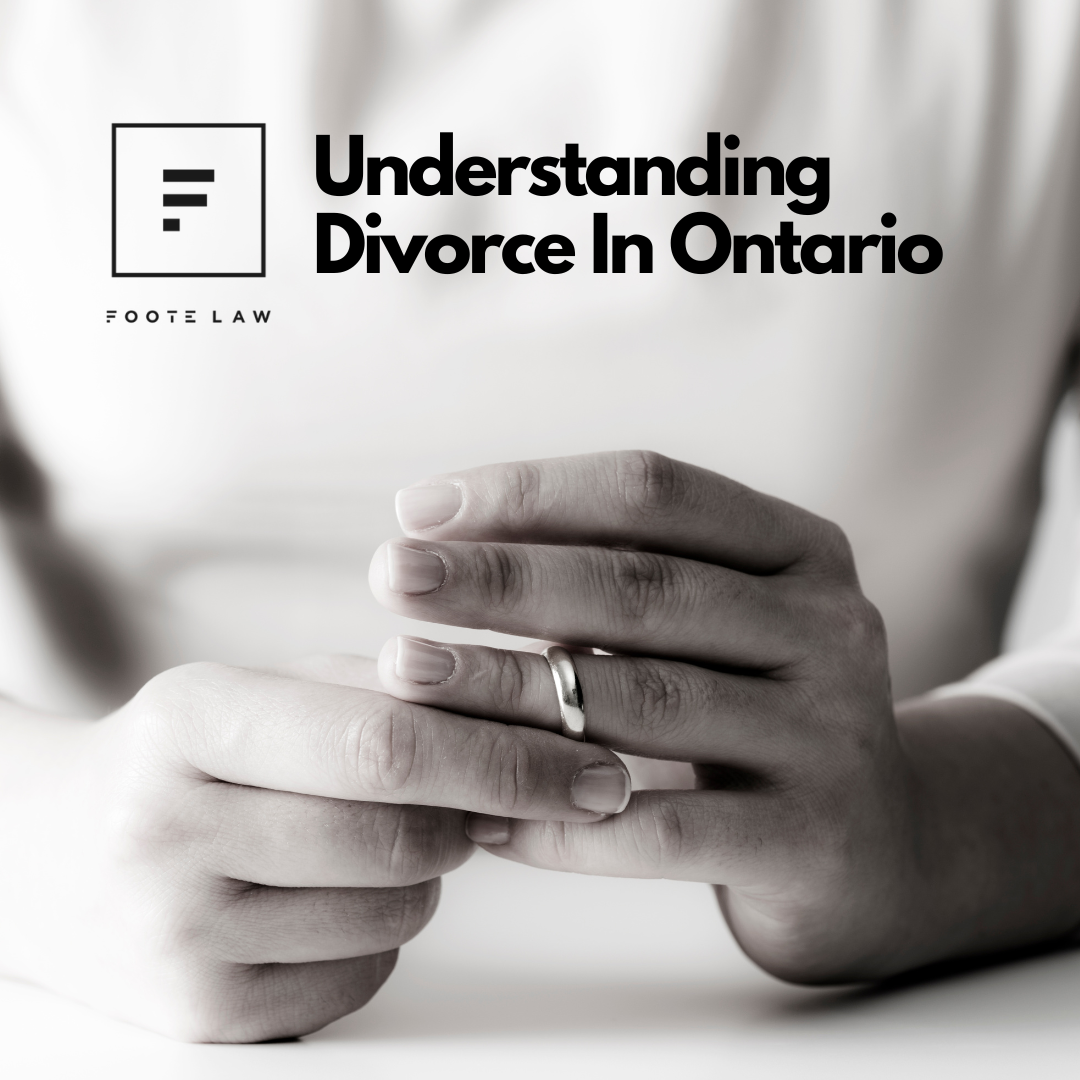 Understanding Divorce In Ontario
In Ontario getting divorced is typically a process that takes more than one year, for a number of reasons. Under Canada's Divorce Act, in order to obtain a divorce Order, you and your spouse must meet three basic criteria:
You must be legally married – whether in Canada or in another country
You and your spouse must have been living in Ontario for at least 12 months before you apply for a divorce
You must show your relationship has already broken down, you intend to leave your spouse or have already left, or you have been living together but living separately under the same roof, for at least 12 months.
This third point is quite important. You will need to show that you and your spouse have not had a relationship for at least a year, even if you still live under the same roof.  This may include sleeping separately, eating meals separately, or otherwise living separate lives.  For more information about what constitutes being 'separated' or 'living separate lives', check out our recent blog post about separation and separation agreements.
Due to the one year 'waiting' period, obtaining a divorce in Ontario takes time, patience and preparation. If you have decided to pursue a divorce, consulting with a divorce lawyer can help you navigate these difficult waters and ensure the divorce process goes more smoothly.
What Are the Grounds for Divorce in Ontario?
The commonly accepted grounds for divorce include:
Adultery – where a spouse was unfaithful
Abuse – physical, mental or emotional cruelty
Marriage breakdown – dissolution of relationship
If you are applying for divorce based on adultery or abuse, you will not be forced to stay with your spouse for the required one-year separation period. The Court will grant you a divorce immediately once you can prove the case of adultery or abuse. In cases of adultery or abuse, keep track of the evidence, including photographs, text messages, receipts and other documents, to support your case.
What is a No-Fault Divorce?
Under Canada's 'no-fault' divorce law, if the relationship has simply broken down and you have been living separate and apart for at least one year, it is not necessary to prove 'whose fault' it was in court. Once you have been separated for a year and have lived in Ontario for at least a year, you can obtain a Divorce Order.
What is an Uncontested Divorce in Ontario?
An uncontested or 'simple' divorce is when both spouses have already agreed to all of the outstanding issues including spousal support, child support, and the equalization of your net family property. This would be the case if you have already signed a Separation Agreement resolving all of these issues.
An uncontested divorce can be completed within a few months because it does not require either party going to the court to litigate the terms and conditions. Instead, your divorce lawyer will submit the paperwork to the Court in the municipality where you live. When your divorce has been granted, you will both receive the Divorce Order in the mail. After a period of 30 days, either or both may apply for the Certificate of Divorce.
What if Your Spouse Refuses to Divorce?
If your spouse refuses to agree to a divorce or wants to prevent you from pursuing a divorce, it's best to consult a divorce lawyer who can negotiate on your behalf. If you are unable to locate your spouse or you can't get them to sign the papers, you can still be granted a divorce by the Court by proving that your marriage has broken down, or in cases of adultery or abuse/cruelty.
How to Separate if You Were Never Married?
If you were never legally married, you do not need a divorce. Instead, you may need a divorce lawyer or family lawyer to prepare a Separation Agreement. This is a legally binding document that is a Domestic Contract, which sets out the terms of the separation, including things like spousal and child support, parenting, and the equalization process.
Do You Need a Divorce Lawyer?
Getting divorced can be a very difficult, sometimes stressful and emotional time. Having a divorce lawyer on your side can help you negotiate your separation, protect your best interests and the interests of the children if necessary. If you're considering separation or divorce or have already started the process and need assistance, contact our experienced team at Foote Law.