Why A Power of Attorney Is Important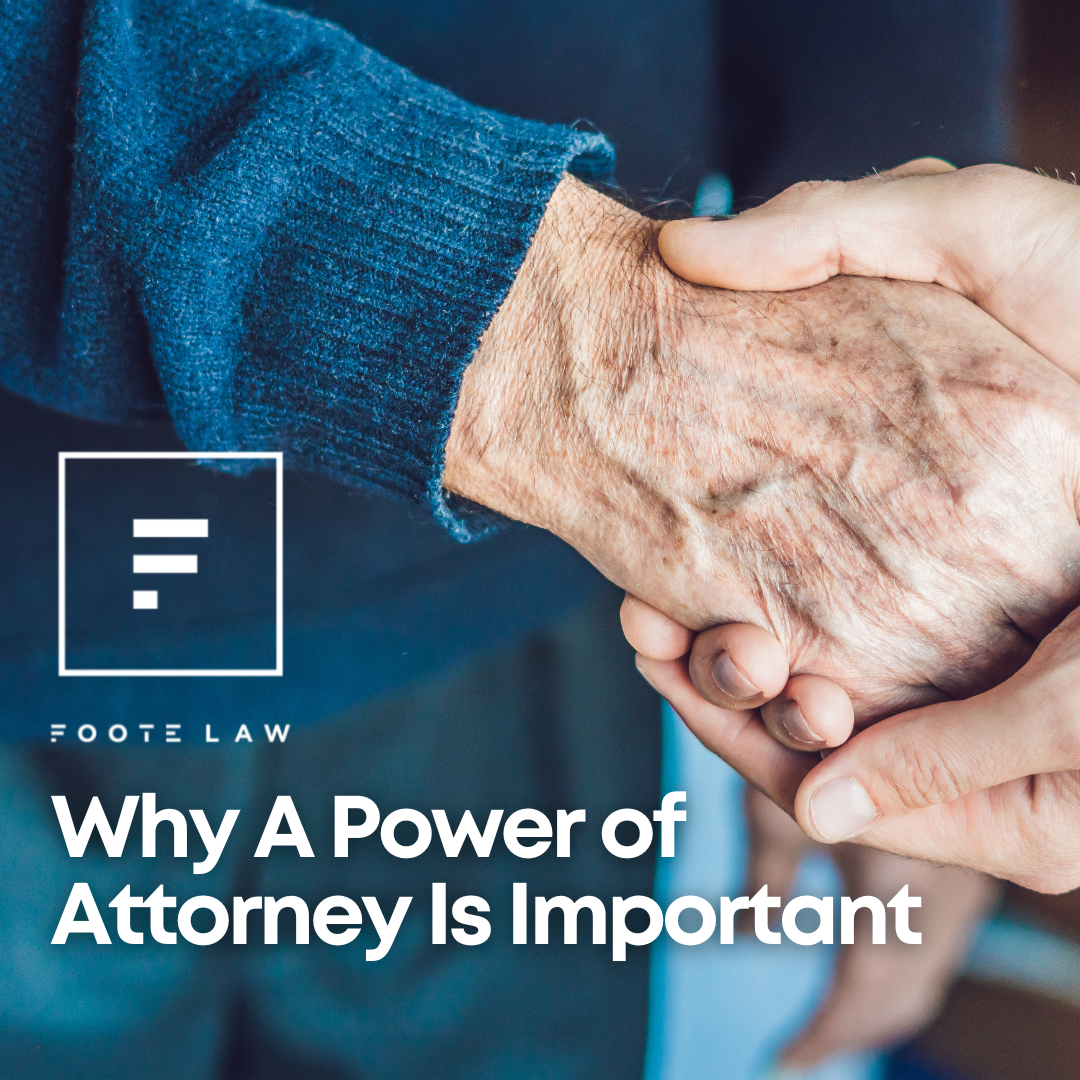 Why A Power of Attorney Is Important
You never think it will happen to you, but life is full of unexpected twists and turns that can change your future forever. We may not have a crystal ball to see what is coming, but we have access to many legal tools to help us plan and make decisions for a safer and more secure future. One of those crucial legal tools is appointing the right person to have Power of Attorney over your property or your health care decisions.
What is Power of Attorney?
The person you choose to have Power of Attorney over your property or health care decisions is a substitute decision-maker in case you cannot make important decisions independently. Some examples could be if there is a medical emergency like a serious car accident, a stroke, or a coma, Or if you develop a medical condition like dementia that eventually leaves you unable to make such decisions about your care and/or finances.
A Power of Attorney is a written document that you will sign and your lawyer will witness, which will set out who you have chosen to have the legal authority to make decisions regarding your care and/or finances.
This, of course, is different from a Will in that a Will outlines who will make important decisions after your death, while a Power of Attorney outlines who will make these decisions while you are still alive. Ideally, you should have both.
Who can have the Power of Attorney?
The person you choose to have your Power of Attorney does not have to be a lawyer or have any legal background. However, they should be someone you trust to make sound decisions on your behalf if you cannot do so yourself, such as your spouse, sibling, family member, or trusted friend. Alternatively, you could appoint a lawyer, a trusted company, or two people to make decisions together and fulfill your wishes.
Before you choose someone to appoint as your Power of Attorney, talk to them beforehand to ensure they understand the roles and responsibilities they will accept. Also, the person you choose must be above a certain age, as outlined below.
Powers of Attorney in Ontario
There are two types of Powers of Attorney in Ontario:
● Property: The person you appoint will have the authority to maintain or sell your home, manage your investments, pay your bills, and collect any outstanding money owed. This person must be at least 18 years old. Be aware that once you appoint someone to be your Attorney for property, they will immediately have the legal power to make decisions about your finances. Therefore, when preparing a Power of Attorney for property, you may want it to state that they can only make these decisions if you can no longer do so.
● Personal Care: The person you appoint will have the power to make decisions about your health care, housing, meals, clothing, etc. You should think about and clearly state your healthcare wishes in specific situations, such as if you would like to be kept on life support if you have no hope of recovery. Making these tough decisions beforehand will help your designated person know what to do.
Why do you need a Power of Attorney?
It is important to understand that in an emergency, your family members, including your spouse, do not automatically have the right to make important decisions on your behalf.
If you have yet to choose a person to have Power of Attorney over your property and/or health care, your family members may have to go to court to apply to become a court-appointed guardian, which takes time and money and could possibly leave many things in limbo. Getting a Court Order for guardianship through the courts can be costly. This is why it is better to plan and prepare a Power of Attorney document that clearly states your wishes and intentions in case of emergency or incapacitated.
It's wise to appoint someone with Power of Attorney to safeguard your interests and protect you if you cannot care for yourself. There are many things to consider, such as what happens if the person you choose moves away or appointing more than one person in case one person passes away.
If you are considering preparing a Power of Attorney document, contact our Family Law team at Foote Law in Orangeville to discuss your options. We would be happy to work with you to prepare this very important legal tool to help protect you and your loved ones in the future.