Why Hiring A Real Estate Lawyer Is Important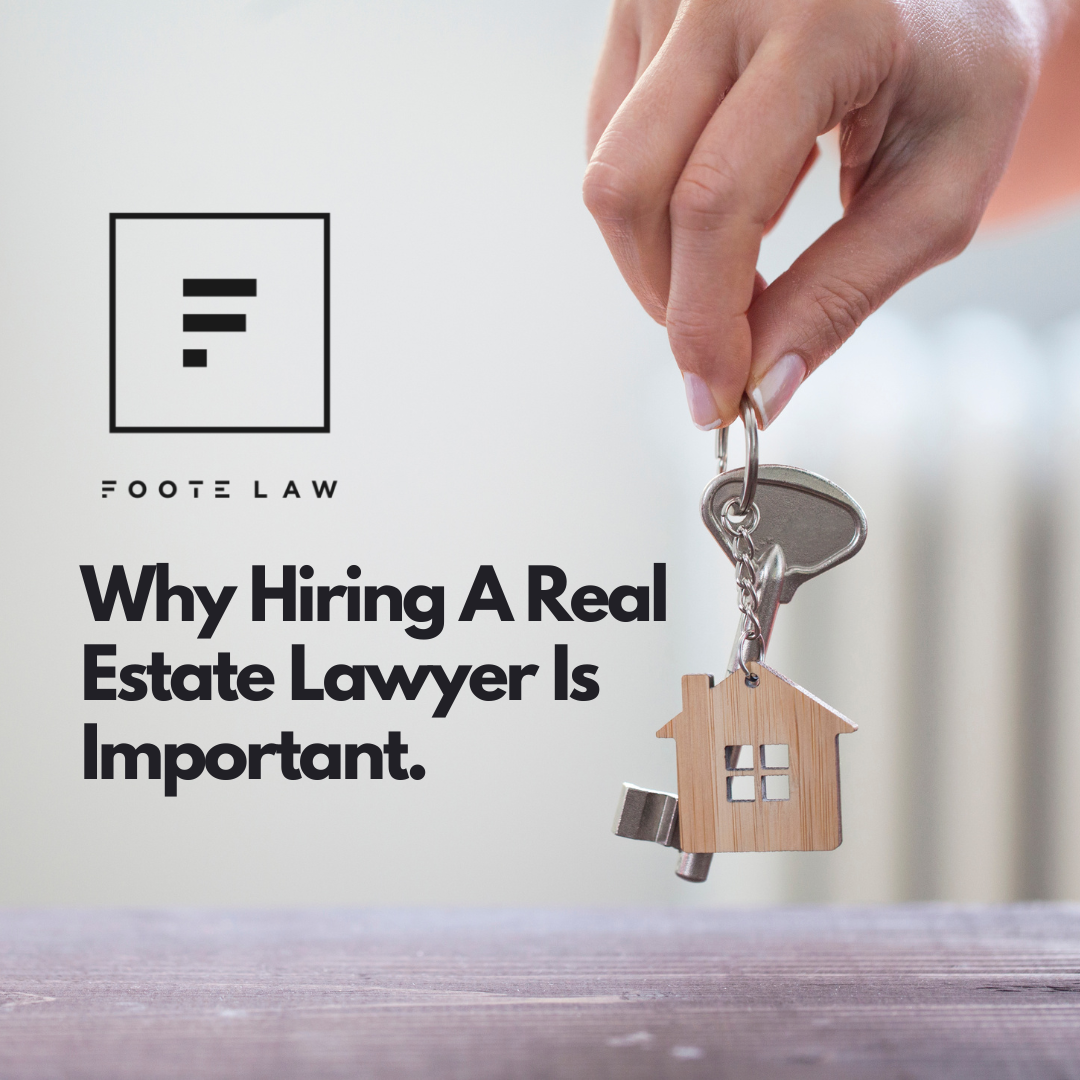 Whether it is a new condominium, an older home, a farm, or a commercial property, buying or selling real estate is a significant financial investment. Real estate transactions can be complicated and require much due diligence. This is why it is essential to have a Real Estate Lawyer on your side who is trained and knowledgeable about the legal and financial ramifications of a real estate transaction.
When buying or selling a property, most people will start the process by hiring a real estate agent to take care of the arrangements for viewing the various property options. However, real estate agents are not always educated on the various conditions and legal clauses of real estate agreements. Mistakes can be costly, and real estate transactions sometimes fall through, leaving the buyer or the seller at a loss.
Real estate agents help negotiate the buying/selling process solely on your behalf, with your best interests in mind. But what exactly does a real estate lawyer do? And why is it essential to work with one? Their role may include completing the necessary due diligence and reviewing all the legal documents related to the transaction. However, these documents can differ depending on whether you are buying or selling and what kind of real estate is involved.
How Real Estate Lawyers Help Buyers
If you are buying a property, a real estate lawyer will help you by:
Reviewing the purchase agreements.
Ensuring that the property in question is described accurately.
Setting up title insurance.
Checking that there are no claims against the property.
Determining the status of property taxes.
Ensuring the property title is clear and up to date.
Calculating the land transfer tax.
Preparing mortgage documents.
Making sure all legal and financial requirements have been met.
Communicating with the seller's lawyer to exchange legal documents and the keys upon closing.
How Real Estate Lawyers Help Sellers
When it comes to selling a property, a real estate lawyer will help you by:
Negotiating the terms of conditions of the sale.
Reviewing legal documents, including the sale agreement.
Preparing the property Transfer documentation and dealing with any problems related to the title.
Making sure all conditions have been met before closing day.
Communicating with the buyer's lawyer and exchanging documents and keys.
When Buying Directly from the Builder
Working with a real estate lawyer is necessary if you decide not to work with a real estate agent. For example, if you buy a new home directly from the builder, the purchase agreement can be long, sometimes 50 pages or more. The average person may need help navigating this lengthy agreement. These purchase agreements typically have a condition that states that a real estate lawyer must review the agreement. A proactive real estate lawyer can help negotiate on your behalf if they feel you need assistance with the purchase agreement.
If you purchase a new condominium directly from the builder, working with an experienced real estate lawyer is essential. For new condominiums, the purchase agreement will usually be conditional upon the buyer's lawyer reviewing the status certificate for the condominium and meeting all the agreement deadlines.
Co-operatives and Co-ownership
A real estate lawyer can also advise on the purchase or sale of co-operative housing, which has its own distinct set of rules regarding qualifying for a mortgage and paying co-operative fees. In addition, if you are in a common law relationship and purchasing a property with your partner, this will impact your protection under the law. A real estate lawyer will advise you on how to make a purchase or sale in these situations.
Purchasing Property as an Investment
When it comes to buying real estate as an investment, a real estate lawyer will assist you in navigating the intricacies of tenancy agreements, investment law, and the necessary documents required for leasing or renting property to individuals or corporations. They can also advise whether you should incorporate your business to hold the property.
Ultimately, a proactive real estate lawyer will work with you on documents, deadlines, and legalities and keep an eye open for red flags, potential problems, or anything irregular that puts you at risk, whether buying or selling.
Foote Law has a team of experienced real estate lawyers in Orangeville, ready to help you sell a property, make a good investment, or find the home of your dreams. Contact us today to get started.