Why You Need a Family Lawyer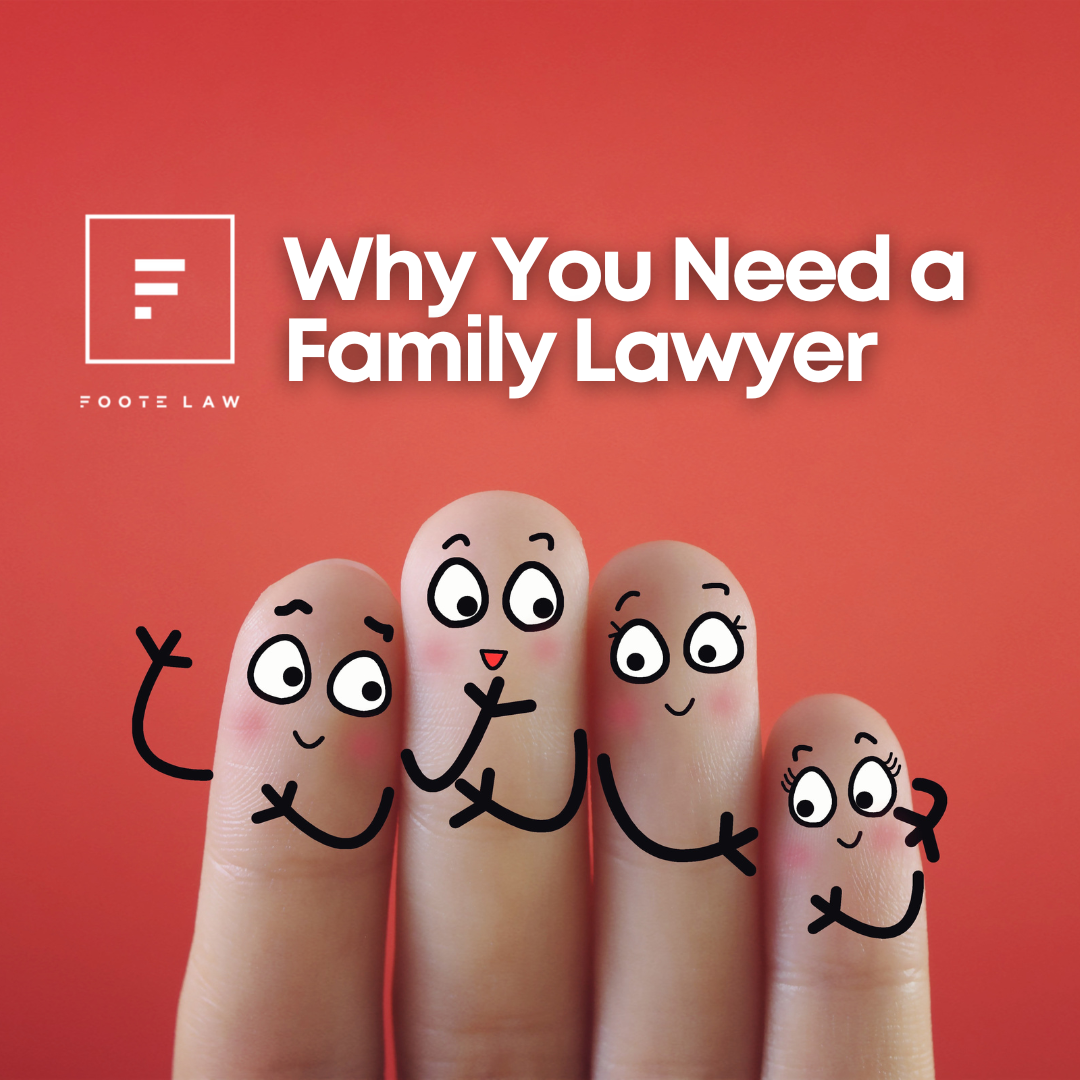 Why You Need a Family Lawyer
Ontario Family Law is a complex area that deals with problems and crises in our most important and intimate relationships, including marriage, separation, divorce, and parental rights. What if you find yourself needing help with handling any of these problematic situations? In that case, it is always best to have a qualified and experienced Family Lawyer on your side to help you navigate the ins and outs of family law, as this can be a challenging and emotional time for all parties involved.
What Do Family Lawyers Do?
Lawyers who specialize in Family Law know the Family Law Rules and the applicable legislation and understand how they can help you get the best possible outcome in your situation. Family Lawyers regularly deal with issues such as divorce, spousal support, marriage contracts, cohabitation agreements, adoption, child support, parenting, decision-making and residency, domestic violence, etc.
These are very serious matters in your personal life with significant long-term consequences that will be legally enforced, so dealing with the situation on your own can be very difficult and time-consuming. Those without legal training and education are not experts on the law. Even filing the correct paperwork on time can be challenging. Self-representation in Court can be increasingly challenging. Having a professional to advise, guide, and litigate for you can drastically change the outcome of your situation, protect you, and help you achieve the best-case scenario for your future.
Why Do You Need a Family Lawyer?
You can benefit from having a dedicated Family Lawyer working on your behalf in many situations. After meeting with a client and learning the facts of the situation, an experienced Family Lawyer can advise you of the best-case outcomes and offer you various options and potential outcome. They will draft and file the necessary documents within the correct time frame, saving you stress, time, and money. A prolonged Court case can cost much more. Litigation is expensive, and a good Family Lawyer will help you to avoid dragging out a case in the courts.
Ideally, both parties should hire a Family Lawyer to negotiate. If one party decides to remain self-represented, they will need advice on how to deal with paperwork, the legal process, and the court systems. This puts more strain on the court system and the unrepresented party at a great disadvantage.
When both parties have representation, the Family Lawyers can use mediation, dispute resolution, and collaborative practice methods to avoid litigation. If the case must go to court, they can deal with all the proper paperwork and present the case before the judge to be dealt with quickly and orderly. Experienced Family Lawyers will be familiar with the courts and may be able to anticipate a judge's decision. When you have a Family Lawyer on your side, you have an expert on the law fighting for your best interests.
The role of the Family Lawyer is not to 'destroy' the other party through litigation but to advise you on the interpretation of the applicable law and help you achieve the best-case scenario as quickly as possible. The court's decisions could have long-lasting effects, so it is best to have a Family Lawyer working with you so that your future, and the future of your dependents, will be safe and secure.
How To Choose a Family Lawyer in Ontario
When seeking out a Family Lawyer, it's important to ask the right questions to ensure that the legal team you hire is knowledgeable and experienced in Family Law.
If you are looking for a Family Lawyer in Orangeville, call our office and ask our team about their experience. Some good questions are how long the lawyer has been practicing family law, how much experience they have working on cases like yours (for example, if they have worked on many divorce cases before), and what they would expect your outcome to be. It would be best to ask about the financial side of things, including how much their retainer deposit is, how long they think the process might be (based on the situation), and their hourly fee.
Above all, you should find a Family Lawyer that you can trust, is responsive to your questions, and is available for a follow-up. Our team of Family Lawyers in Orangeville has experience in all areas of Family Law and would be happy to answer any questions you have. Give us a call today to start discussions.