What Happens When You NEED A Lawyer But Can't AFFORD One?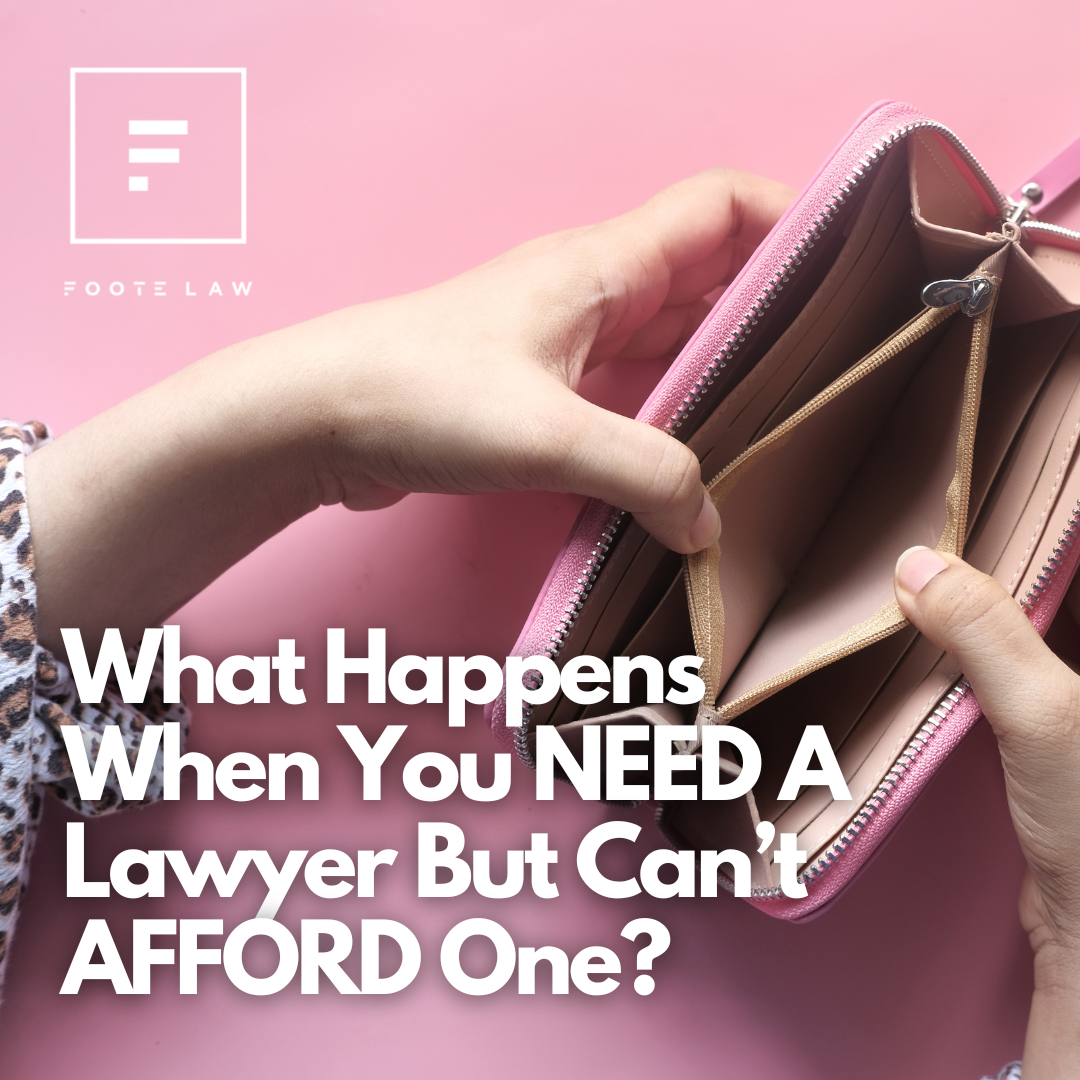 What Happens When You NEED A Lawyer But Can't AFFORD One?
It might not be like on TV, but in Canada, here's what you can expect.
It might be fair to say that many of us do not plan to have a "brush with the law." As a result, likely have not set aside a legal slush fund of available money from the family budget to hire a lawyer to act on our behalf. What happens in Canada when you know you need a lawyer but can't afford one? Surprisingly, l, it might not be like what you have seen in legal drama shows you have seen on television.  However, there is an opportunity for you to still obtain legal representation, even on a reduced budget. 
In Canada, various methods exist for persons in need of legal representation. They may include:
Qualifying for a Legal Aid Ontario Certificate
Accessing the assistance of Duty Counsel
Relying on Family Law Information Centers or Student Legal Aid Services Societies
Having a prepaid legal insurance plan
Legal Aid is sometimes available to low-income families and is administered, in Ontario, by the ("LAO") Legal Aid Ontario office in your area. A government program with some public funding, it is nonetheless also funded by the law society and is operated as an independent non-profit corporation, providing a variety of legal services for those who qualify. Not everyone, nor every offense, is eligible for Legal Aid support, but some examples of who might receive assistance include victims of domestic violence or parents seeking support payments from a former partner. Financial thresholds for Legal Aid assistance often require that your gross family income is below a certain threshold or that you have insufficient funds to pay for your basic necessities like food and housing. For more information on whether or how you might qualify for Legal Aid, there are resources online to help guide you, or you can call our offices for more information.
Other opportunities to obtain legal support, such as those listed previously, may look a little different than Legal Aid or may actually also include a component of Legal Aid. Here is what we mean:
Community legal clinics are often a place where trained lawyers and /or knowledgeable legal workers are available for you to discuss your concerns, give advice and represent you in certain circumstances. Insurance claims, employment rights issues, and landlord and tenant situations are examples of the cases they might best support, and a financial means test might apply.
Duty Counsel may apply when you find yourself in court without a lawyer present, and a Duty Counsel is there to provide advice and representation. They are often available for persons under the age of 18 or for bail hearings and sentencing. Again, it is possible a means test may apply, and Duty Counsel funding is often provided, at least in part, under the terms of the LAO.
Family Law Information Centre ("FLIC") or Student Information Services are other options for persons who need help to receive it. Student services are provided by volunteer law students at seven different law schools in Ontario. FLIC offices are found in most family law courts across the province. The assistance, which is free, is provided by way of summary advice.
Prepaid legal plans are similar to an insurance plan in that you pay monthly into a plan that provides – in the event you need it – advice and/or legal services. It ensures fast, easy access to legal consultations and can provide peace of mind, for example, to someone like a small business owner who may need advice on a semi-regular basis.
Finally, some companies offer their employees, through an EAP (or Employee Assistance Program), access to a limited amount of legal support as part of the plan. At Foote Law, regardless of the situation you find yourself in, we endeavour to "meet you where you are." In some cases, we are able to accept Legal Aid Certificates, and we bill hourly while trying to be mindful of the amount of time we spend together. We also participate in and accept EAP program certificates. We are even able to offer, where appropriate and applicable, virtual consultation services. In short, just because you find yourself with insufficient funds, this does not necessarily mean you cannot be represented. It might not be "like on TV," but in Canada, help IS available.